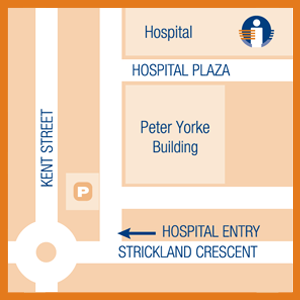 Opening hours
Monday to Thursday
7:30am - 5:00pm
Location
Angiography Suite
Calvary John James Hospital
173 Strickland Crescent
Deakin ACT
Fax: 02 6203 2093
Angiography Suite
The Angiography and Interventional Suite was opened in September 2006 at the Deakin site. It is based in the grounds of the Calvary John James Hospital, directly opposite our Canberra Imaging x-ray department in the Peter Yorke Building.
The Suite is a five bedded day stay Theatre class Suite and is the home of a very sophisticated Angiography machine which produces high quality pictures of the areas imaged.
The are three core Interventional Radiologists who perform procedures at Deakin: Dr Robert Allen, Dr Meng Chung and Dr Rohit Tamhane.
Assisting these doctors are three core Registered Nurses and one Extended Enrolled Nurse, all of who are all specifically trained to look after your needs prior, during and following your procedure. In addition, two reception staff are able to take bookings and they are available Monday to Thursday by calling the Angiography Suite.
Booking your appointment at the Angiography & Interventional Suite
For appointments at our Angiography & Interventional Suite, please phone 02 6203 2092 during the hours of 8.00am to 4.30pm, Monday to Thursday. If the phone is unattended, please leave your name and number and your call will be returned as soon as possible.
An online appointment request can be made by clicking on the orange Appointment button (right).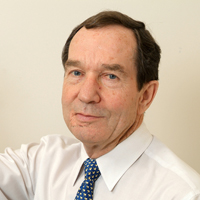 Clinical Director | Dr Robert Allen
MBBS, FRANZCR, 
FRCR
Dr Allen graduated in medicine from Sydney University in 1969. Training in Radiology at the Austin Hospital he gained further specialist training at Kings College Hospital in London. He returned to Australia in1977 taking a position at The (now) Canberra Hospital.. He has developed a career in interventional radiology techniques in the years since then both at The Canberra hospital and within Canberra Imaging Group.
A wide variety of procedures are performed including vascular interventions, uterine artery and prostate artery embolisations, thermal ablation of tumours, image guided biopsies and many others.
He is widely acknowledged as a leader in these procedural techniques gaining recognition from the Intervention Radiology Society of Australasia (2013) in receiving the Gold Medal and from the Royal Australian and New Zealand College of Radiologists in receiving a Life Membership of the College (2016).
Services
Angiography - This includes limbs, vessels of the abdomen, Carotid, Renal, Hepatic, Dialysis Fistula's and loops.
Angioplasty - Limbs, Renal, Dialysis Fistula's and loops, stent insertion.
Abdominal Aortic aneurysm Repairs - These are performed under a general anaesthetic and in partnership with the vascular surgeon.
Interventional Oncology - Vascular access - Insertion and removal of Portacaths, PICC lines, Insertion of Sirtex Sir Spheres, Tumour Ablation.
Urological - Nephrostomy insertion and removal, stent insertion.
Abdominal - Biliary Drain insertion, gastrostomy feeding tubes.
Vertebroplasty
Other including: Lumbar sympathectomy, Biopsies, Renal/Adrenal vein sampling, Discograms, Epidural blood patch.