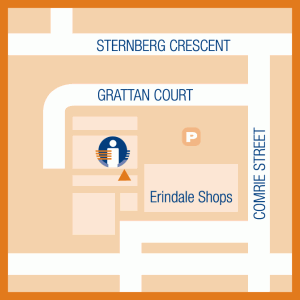 Opening hours
Monday to Friday
8.00am - 4.30pm
Location
Valley Diagnostic Centre
Grattan Court
Erindale ACT
Fax: 02 6279 8211

Erindale
The Erindale Site began in 1987 to provide diagnostic services for a rapidly expanding Tuggeranong Valley.
Being located adjacent to the Erindale Shopping Centre it provides free easy parking and is convenient to most Tuggeranong bus services.
Booking your appointment at Erindale
For appointments at our Erindale site, please phone 1300 788 508 during the hours of 8.00am to 4.30pm, Monday to Friday.
An online appointment request can be made by clicking on the orange Appointment button (right).
Site Manager | Mark Whalan
Mark Whalan has been involved in diagnostic imaging for over 30 years having begun as a student with ACT X-Ray in 1984.
Mark has worked at the Erindale site since 1988, holding roles such as senior radiographer and Site Manager and developed strong local ties in the medical community. He is a strong advocate of high patient care and quality radiography.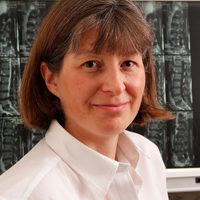 Clinical Director | Dr Jenny Bramley
BSc(Med), MBBS(Hons), FRANZCR, Grad.Dip.Bus. Admin.
Dr Bramley obtained her medical degree at the University of Sydney and completed her postgraduate qualifications with the College of Radiologists. Her training was at Canberra Hospital, Westmead Hospital (Sydney), Royal Alexandra Children's Hospital and Royal Prince Alfred Hospital.
Dr Bramley previously worked as a specialist at The Canberra Hospital before joining Canberra Imaging Group in 2000. Her special interests include CT colonography, MRI imaging and musculoskeletal imaging and intervention.
Services
Computed Tomography (CT)
Fine needle biopsy
General X-Ray
Musculosketal injections
OPG (dental)
Ultrasound