Continuing High-End Ultrasound in Canberra's South
Canberra Imaging Group are pleased to announce the recommencement of ultrasound services at our Erindale practice.
Precision Imaging – simply superb image quality Aplio XG provides outstanding clinical performance. Visualize minutetissuedetails and vascular structures with precision for a faster, more accurate diagnosis.
Exceptional Performance – Its award-winning Intelligent Component Architecture allows faster processing of complex data to produce unrivalled image quality and sensitivity.
MicroPure™ – a unique technology that can assist you in identifying micro-calcifications, a potential marker for malignancy in breast tumors.
Advanced Dynamic Flow™ – adds superior spatial resolution to colour Doppler to reveal minute vasculature with unprecedented accuracy and detail.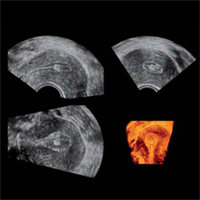 For further information please contact:
Site Manager
Mark Whalan
(02) 6279 8200