Expanding Diagnostic Imaging in Queanbeyan
Queanbeyan X-Ray is pleased to announce the opening of an additional practice offering X-Ray and Ultrasound, located in the Queanbeyan GP Super Clinic.
Queanbeyan X-Ray have an ongoing commitment to the highest standard of imaging quality and service excellence. Our new and expanded diagnostic imaging service at 23 Antill Street Queanbeyan is very close to Queanbeyan District Hospital and has full disabled access.
Queanbeyan X-Ray at The Super Clinic is located at: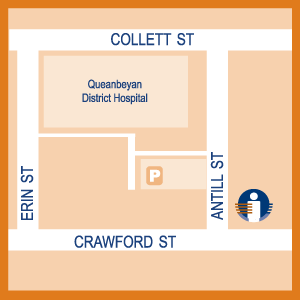 Level 1
23 Antill Street
Queanbeyan NSW
p: 6128 2333 f: 6128 2331
Opening hours
9.00am – 2.00pm
Monday-Friday
For appointments please contact  1300 788 508 or book online.