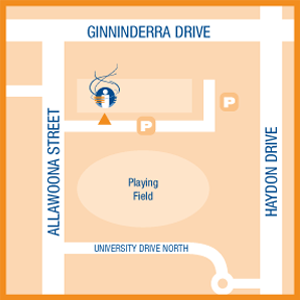 Opening hours
Monday to Friday
8.30am - 5.00pm
MRI
Monday to Thursday 8.00am – 6.00pm
Friday 8.00am – 5.00pm
Location
University Superclinic
The Health Hub, Building 28
Allawoona Street (off Ginninderra Drive)
University of Canberra Campus, Bruce ACT
Fax: 02 6173 8811
University of Canberra Superclinic
University of Canberra Superclinic is a new modern site located in the new Health Hub Building on the University of Canberra Campus.
The site is purpose designed with state of the art equipment to provide modalities including MRI, CT, X-Ray
and Ultrasound.
Directions
Take the University of Canberra entrance off Ginninderra Drive which is Allawoona Street and we are the first building on the left, The Health Hub, Building 28.
Parking
There is parking available immediately in front of and adjacent to the building. Upon entering the carpark you will be required to take a ticket at the boom gate. Your ticket can be validated by our reception staff at the completion of your appointment.
Booking your appointment at the University Superclinic
For appointments at our University of Canberra site, please phone 1300 788 508 during the hours of 8.30am to 5.00pm, Monday to Friday.
An online appointment request can be made by clicking on the orange Appointment button (right).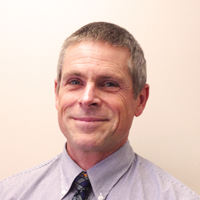 Clinical Director | Dr Malcolm Thomson
M.B., Ch.B., FRANZCR
Dr Thomson arrived in Canberra in 1992, having been an ICU chief and then surgical trainee, to do a further 2 years of surgical training before seeing the light (rays) and turning to Radiology. He was the first radiologist to perform all radiology training in Canberra and continue as a consultant in Canberra.
Dr Thomson has been a consultant radiologist in Canberra since 1998, and has developed recognised interests in musculoskeletal and spinal radiology, as well as expertise in musculoskeletal and spinal interventional radiology. Dr Thomson does not accept that people need to put up with spinal pain or brachalgia / sciatica.
As well as general radiology, he also participates extensively in oncological radiology, particularly with regard to therapeutic trials and their assessments.
Dr Thomson is dedicated to Canberra and enjoys contributing back into our community and loves to interact with referring doctors and see how he can help them and their patients.
Services
Magnetic resonance imaging (MRI)
Barium studies
Computed tomography (CT)
Fine needle biopsy
General x-ray
Musculosketal injections
Ultrasound
PRP Injection