Radiologists & Physicians
The Canberra Imaging Group proudly presents the professional qualifications and achievements of our highly skilled radiologists and nuclear medicine physicians. Details of their qualifications and experiences are presented below.  All doctors are members of the appropriate professional bodies, including:
Royal Australian and New Zealand College of Radiologists (RANZCR)
Royal Australasian College of Physicians (RACP)
Australian and New Zealand Association of Physicians in Nuclear Medicine (ANZAPNM)
Royal College of Radiologists (RCR)
Radiologists and physicians hold medical indemnity insurance, registrations in the ACT and NSW and have access to the medical benefits schedule.
All medical staff associated with Canberra Imaging Group holds a range of appointments at a number of hospitals in the region. These include hospitals within the NSW Greater Southern Area Health Service, Calvary John James Hospital, Calvary Hospital, Canberra Hospital and the National Capital Private Hospital.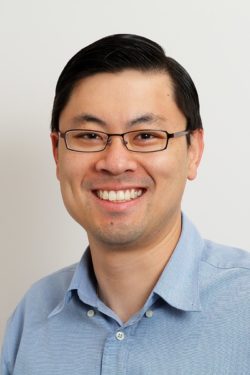 Dr Raymond Kuan | Chairman
MBBS, FRANZCR
Dr Kuan is a Sydney University graduate and was a radiology registrar at Royal North Shore Hospital and Nepean Hospital. He was appointed Fellow in Musculoskeletal Imaging at the University of Toronto Health Network (Canada) and joined Canberra Imaging Group on his return to Australia. Dr Kuan is a member of the Australian Chinese Medical Association and is fluent in Malay/Indonesian and Cantonese.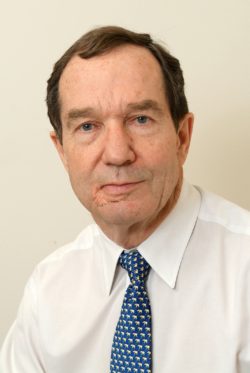 Dr Robert Allen | Partner
MBBS(SYD), FFR, FRANZCR, EBIR
Dr Allen graduated in medicine from Sydney University in 1969. Training in Radiology at the Austin Hospital he gained further specialist training at Kings College Hospital in London. He returned to Australia in1977 taking a position at The (now) Canberra Hospital.. He has developed a career in interventional radiology techniques in the years since then both at The Canberra hospital and within Canberra Imaging Group.
A wide variety of procedures are performed including vascular interventions, uterine artery and prostate artery embolisations, thermal ablation of tumours, image guided biopsies and many others.
He is widely acknowledged as a leader in these procedural techniques gaining recognition from the Intervention Radiology Society of Australasia (2013) in receiving the Gold Medal and from the Royal Australian and New Zealand College of Radiologists in receiving a Life Membership of the College (2016).
Rob has recently passed the European Board of Interventional Radiology examination and has been awarded the Gold Medal by the Asia Pacific Society of Vascular and Interventional Radiology.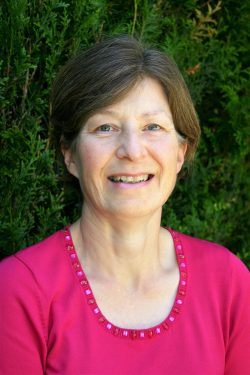 Dr Jenny Bramley | Partner
BSc(Med), MBBS(Hons), FRANZCR, Grad.Dip.Bus. Admin.
Dr Bramley obtained her medical degree at the University of Sydney and completed her postgraduate qualifications with the College of Radiologists. Her training was at Canberra Hospital, Westmead Hospital (Sydney), Royal Alexandra Children's Hospital and Royal Prince Alfred Hospital.
Dr Bramley previously worked as a specialist at The Canberra Hospital before joining Canberra Imaging Group in 2000. Her special interests include CT colonography, MRI imaging and musculoskeletal imaging and intervention.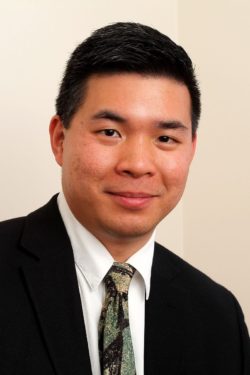 Dr Meng Chung | Partner
MBBS, FRANZCR
Dr Chung completed his MBBS at the University of NSW and trained at Wollongong Hospital, Royal Prince Alfred Hospital and Canberra Hospital.
He was a Neuroradiology Fellow at the University Hospital of Wales and Musculoskeletal Radiology Fellow at Cardiff Royal Infirmary (UK). On his return to Australia, Dr Chung was in private and hospital practice in Gosford, NSW, before joining Canberra Imaging Group. He has a special interest in magnetic resonance imaging (MRI) and interventional radiology.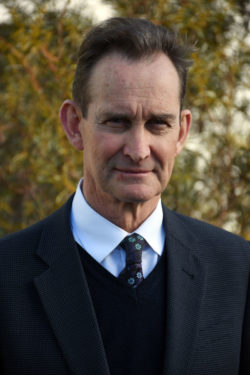 Dr John Connors | Partner
MBBS, FRANZCR
Dr Connors has been with Canberra Imaging since 1992 and has extensive experience in most aspects medical imaging and ultrasound and CT guided intervention.
He has particular expertise in breast imaging, including MRI, and has performed over a thousand breast vacuum assisted biopsies.
He is the head of ultrasound at Canberra Imaging and is a member of the Australian Society for Ultrasound in Medicine. He is the Designated Radiologist at Calvary Public hospital and regularly attends the TCH thyroid cancer MDT.
Dr Connors' special interests include CT, including biopsies and spinal injections, ultrasound, breast imaging and thyroid imaging.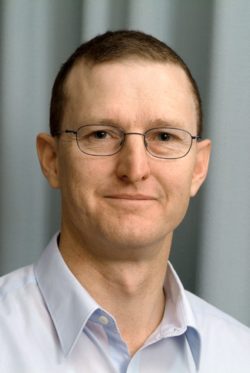 Dr Brendan Cranney | Partner
MBBS(Hons), FRANZCR
Dr Cranney graduated with honours from the University of New South Wales in 1984. After spending his initial hospital years at St George Hospital he carried out two years of training in anaesthetics and intensive care. Dr Cranney completed radiology training at the former Royal Canberra and Woden Valley Hospitals and at Royal Prince Alfred in Sydney, where he held a senior registrar position.
As a radiologist, he has been a Member of the College Council and is a member of the Australian Society for Ultrasound Medicine. He has held visiting medical officer positions at Breastscreen ACT in and Breastscreen NSW as a general radiologist and as chief radiologist. He is a past chairman of the Division of Imaging at Calvary Hospital where he is a visiting medical officer.
Dr Cranney's main professional interest is in breast imaging. The group offers a comprehensive range of breast biopsy techniques, including mammotome (a vacuum assisted breast biopsy device). Dr Cranney also has an interest in percutaneous biopsy procedures and general body imaging.
Dr John Faulder | Partner
BSc(Med), MBBS, FRANZCR
Dr Faulder received his medical degree at the University of New South Wales. He gained 12 months experience in positron emission tomography (PET) at Royal Prince Alfred Sydney, before undertaking radiology training at the Royal Hobart Hospital, completed at Royal North Shore Hospital in Sydney. Dr Faulder has completed a post-graduate fellowship in magnetic resonance imaging (MRI) at Flinders Medical Centre, Adelaide, where he furthered his particular interest in neuroradiology, musculoskeletal MRI and body computed tomography (CT). He joined the Canberra Imaging Group in 2005.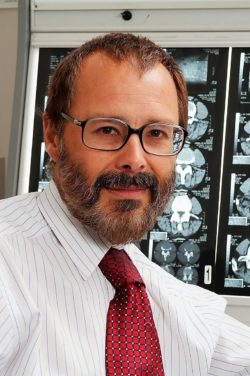 Dr David Morewood | Partner
MBChB(Hons), MRCP, DMRD, FRCR, FFRRCSI
Dr Morewood graduated from Liverpool University Medical School (UK), and was registrar/senior registrar in radiology at a number of Liverpool hospitals, with a one-year period as consultant radiologist in Oman. Since coming to Australia, Dr Morewood has worked with the Canberra Imaging Group. He has a special interest in general radiology, interventional radiology, fine needle biopsy, joint injections, abscess drainage and nephrostomy.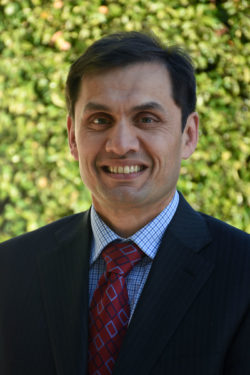 Dr Rohit Tamhane | Partner
MBBS, FRANZCR
Dr Rohit Tamhane attained his medical degree at the University of Sydney before completing his specialist training at The Canberra Hospital. Rohit went on to complete an Interventional Radiology Fellowship in Canberra. He subsequently completed a second fellowship in Body Intervention at The University of Calgary, Canada and was a visiting fellow in body MRI at Massachusetts General Hospital, Boston. He has a particular interest in Interventional oncology, oncological imaging and abdominal and pelvis MRI.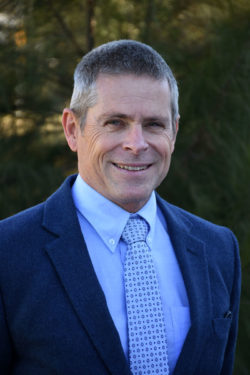 Dr Malcolm Thomson | Partner
M.B., Ch.B., FRANZCR
Dr Thomson arrived in Canberra in 1992, having been an ED chief and then surgical trainee, to do a further 2 years of surgical training before seeing the light (rays) and turning to Radiology. He was the first radiologist to perform all radiology training in Canberra and continue as a consultant in Canberra.
Dr Thomson has been a consultant radiologist in Canberra since 1998, and has developed recognised interests in musculoskeletal and spinal radiology, as well as expertise in musculoskeletal and spinal interventional radiology. Dr Thomson does not accept that people need to put up with spinal pain or brachalgia / sciatica.
As well as general radiology, he also participates extensively in oncological radiology, particularly with regard to therapeutic trials and their assessments.
Dr Thomson is dedicated to Canberra and enjoys contributing back into our community and loves to interact with referring doctors and see how he can help them and their patients.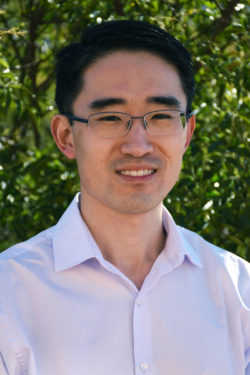 Dr Yiisong Wong | Partner
MBBS, FRANZCR
Dr Wong is a dually trained Nuclear Medicine Radiologist who graduated from the University of Sydney and did his radiology training at The Canberra Hospital.
Dr Wong continued on at the Canberra Hospital as an Interventional Fellow before moving to Melbourne to complete his Nuclear Medicine Fellowship at St Vincent's and The Alfred Hospitals, honing his interest in cardiac and oncologic nuclear medicine, including PET/CT. On returning to Canberra, he joined Canberra Imaging Group. During this period, he has also completed a Visiting Fellowship with Proscan in Cincinnati, USA, furthering his musculoskeletal imaging skills.
Dr Irosha De Silva | Associate
MBBS FRANZCR
MBBS graduate of University of Peradeniya in Sri Lanka (1999). Obtained MD (Radiology) in 2007. After coming to Australia, completed the FRANZCR in 2011 following training at St. Vincent's hospital in Sydney.
Dr De Silva worked as a radiologist in Albury, Wangaratta for two years before joining Canberra Imaging Group.
Dr Sean Robison | Associate
MBBS (Hons), MMed (Radiology), FRANZCR
Dr Sean Robison obtained his MBBS with Honours from the Australian National University in 2008. He undertook his specialist radiology training at Austin Health, Melbourne, during which time he completed a Masters of Medicine (Radiology) at Melbourne University.
Since qualifying, he has obtained fellowships in Breast Imaging at Northwest Breastscreen, Melbourne, and Cardiothoracic Imaging at the University of Toronto, Canada. He has presented research findings at international conferencesand has first author publications in international journals, including the Journal of Clinical Oncology and Journal of Cardiothoracic Magnetic Resonance Imaging. He joined Canberra Imaging Group in 2017 and holds a VMO position with ACT Breastscreen. He has a particular interest in breast, chest and cardiac imaging (including breast/cardiac MRI and CT coronary angiogram) and has undertaken a Visiting Fellowship in musculoskeletal imaging with Proscan in Cincinnati, USA.
Dr Kevin Seow | Associate
MBBS FRANZCR
Kevin received his medical degree from The University of Melbourne in 2004. He underwent his junior training at The Canberra Hospital and The Royal Melbourne Hospital, spending much of his formative years in Neurosurgery, where he developed an interest in neuroimaging. He then completed his General Radiology training at The Royal Brisbane and Women's Hospital in 2016.
He attained a musculoskeletal (MSK) fellowship at the Albury/Wodonga Regional Imaging Group (I-Med Network), and a second fellowship in Interventional Radiology at The Canberra Hospital. Kevin's special interests include neuroradiology, MSK and interventional Radiology.
Kevin has publications in British Journal of Neurosurgery and Journal of Clinical Neuroscience. He has presented posters at the Cardiovascular Interventional Radiology Society of Europe (CIRSE) conference.
Kevin is multilingual, proficient in Bahasa Melayu (Malaysia), and conversational Mandarin, Cantonese, Hokkien and Hakka.
Dr Khimling Tew | Associate
MBBS (Hons I), MM (Clin Epi), FRACS, FRANZCR
Dr Tew is a dual-trained Radiologist and Nuclear Medicine Specialist.
He graduated from the University of Sydney in 1997. He trained in General Surgery at Royal North Shore Hospital, obtaining Fellowship in 2005, followed by post-Fellowship training in breast cancer, melanoma and skin cancer surgery. During his training, he completed a Master of Medicine (Clinical Epidemiology) degree at the University of Sydney with a treatise on sentinel node surgery for breast cancer.
He was then in private practice, a visiting surgeon with BreastScreen NSW and a regular locum surgeon on the NSW south coast. He developed an appreciation for the value of diagnostic imaging in cancer care, which led to Radiology training at Westmead Hospital.
He was awarded Fellowship in 2015. His post-Fellowship training in Nuclear Medicine was at Westmead Hospital and Royal North Shore Hospital. His special interests are breast imaging, nuclear medicine (especially sentinel node mapping) and positron emission tomography (PET) for cancer, including prostate-specific membrane antigen (PSMA) imaging.
Dr Shahroz Khan | Associate
MBBS FRANZCR
Dr Khan has training in Nuclear Medicine and Radiology. He graduated from James Cook University. He completed his radiology training at Royal Brisbane and Women's Hospital and his nuclear medicine training in Sydney at Liverpool Hospital and Westmead Hospital. Dr Khan's interests are oncologic imaging, PET/CT and emergency imaging.