Workers Comp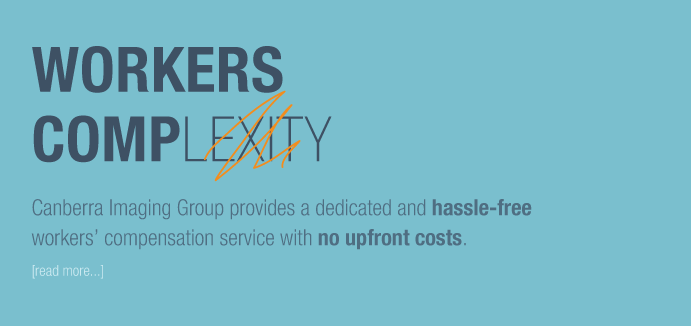 Canberra Imaging Group provides a dedicated and hassle-free workers' compensation service with no upfront costs.
Designed specifically to make workers' compensation examinations easier and more convenient, our specially trained staff will assist in gaining rapid approval for any investigation or procedure, to ensure you are not out of pocket.
For all workers compensation cases please call 1300 799 870 and our friendly staff will handle the process for you.